Today's distribution centers (DCs) require optimized and flexible solutions that maximize existing technology investments. That is why Vocollect™ voice from Honeywell is the preferred mobile technology solution.

K3 are a software solutions provider specialising in ERP, CRM, BI and Managed Service. We're proud to be a Sage Platinum Partner for Sage X3 and Sage 200 providing a faster, more intuitive and tailored business management solution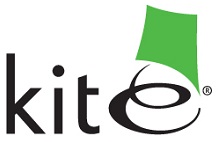 Kite Packaging is the UK's premier packaging supplier providing solutions to a variety of customers. Its service offering for large accounts is a combination of bespoke packaging designs, consolidated stock product lines and high-level service solutions.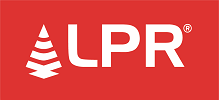 LPR provides reusable pallets and their associated logistics services, based on a rental and return model, to manufacturers and distributors in the fast-moving consumer goods (FMCG) and retail sector in the European market.

Lucas Systems provide solutions for intelligent Work Execution and Digital Automation that transform warehouse processes without changing WMS or host systems, including Dynamic Work Optimisation tools that reduce travel.

"Our national network, mix modal operation and 2,000 plus vehicle fleet, including electric vehicles, allow us to offer the most efficient, quickest and future-proof route to market for businesses. We are supply chain excellence."

Noatum Logistics is a multi-award winning, customer driven forwarder, operating across the UK and a further 105 locations across 27 countries.

Every business needs AI, but not every business has the capability has the capability to build, maintain, and generate value from AI in-house.

Logistics Reply's next-generation Cloud-based Supply Chain Execution Suite is called LEA Reply ('Logistics Execution Architecture') – it offers full Supply Chain Visibility: from Manufacturer to Warehouse/DC, through to Retail Store/Customer Delivery.

Since 1937, SSI Schaefer has been an owner-operated, German family company. With more than 50 subsidiaries worldwide, SSI Schaefer is a strong and reliable partner.

SmartFreight® is the easier way to manage your shipping needs. Our shipping solutions put hundreds of global transport providers and routes at your fingertips, offering total flexibility. We give you complete control.