CEVA Logistics, a global asset-light third-party logistics company, designs and operates industry-leading supply-chain solutions for large and medium-size national and multinational companies.

LGI is an Elanders Group owned company and a global supplier of integrated end-to-end supply chain solutions.

Today's distribution centers (DCs) require optimized and flexible solutions that maximize existing technology investments. That is why Vocollect™ voice from Honeywell is the preferred mobile technology solution.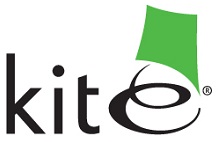 Kite Packaging is the UK's premier packaging supplier providing solutions to a variety of customers. Its service offering for large accounts is a combination of bespoke packaging designs, consolidated stock product lines and high-level service solutions.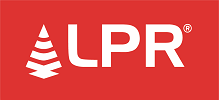 LPR provides reusable pallets and their associated logistics services, based on a rental and return model, to manufacturers and distributors in the fast-moving consumer goods (FMCG) and retail sector in the European market.

mda is a leading pan-European logistics specialist that supports the world's leading brands and retailers from 53 fulfilment centres across 8 countries, delivering 15 million orders a year.

Noatum Logistics is a multi-award winning, customer driven forwarder, operating across the UK and a further 105 locations across 27 countries.

Quinyx is a cloud-based, mobile-first workforce management provider. We spearhead the workforce revolution by transforming the way businesses drive workforce optimisation and employee engagement, with real ROI for our customers.

Every business needs AI, but not every business has the capability has the capability to build, maintain, and generate value from AI in-house.

Our services include:
Storage and multi-channel fulfilment White glove bespoke fulfilment
Contact centre
Mailings
Digital print on demand
Loyalty card programming and pack fulfilment
In-house IT development
Returns and reverse logistics solutions

Since 1937, SSI Schaefer has been an owner-operated, German family company. With more than 50 subsidiaries worldwide, SSI Schaefer is a strong and reliable partner.