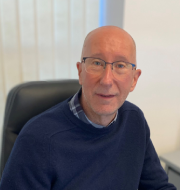 Jonathan Ogg, Senior Solution Architect at sofco Limited
"Advanced Planning – Driving real business benefits"
Moving from a manual planning solution to an advanced planning solution provides both tangible and intangible benefits in terms of WIP and Inventory reduction and increased customer confidence.
Saft are a wholly-owned subsidiary of Total, who specialise in advanced technology battery solutions for a variety of industrial sectors.
Implemented on two manufacturing sites, advanced supply planning provides an accurate and feasible manufacturing plan for all their processes allowing rapid change and consistency in their ability to accurately promise and manage due date performance.
The system handles over 29,000 active products, 187,000 Bills of Material Items and 138 separate manufacturing processes.
WIP, Inventory and Order Position is updated daily allowing the planners to plan with up to date data and react to changes in supply and demand quickly with an accurate operational plan
Strategic planning is made possible with a three year horizon considering known and forecasted demand and detailed planning allowing for the identification and implementation of objective investment opportunities where they are needed.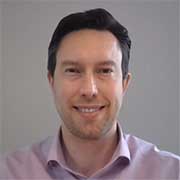 Russell Holmes, Business Development Manager at AutoStore System Ltd
"Redefining The Retail Experience"
Explore Industry Trends, Customer Demands and Retail Automation Success for the Store of the Future.
Industry Trends
Successful Automation
Consumer Demand
Store of the Future
AutoStore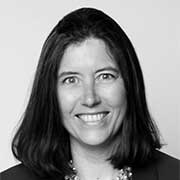 Clare Bottle, Chief Executive at United Kingdom Warehousing Association
"What Next for UK Warehousing?"
Sometimes overlooked within complex supply chains, well-run warehouses deliver world class customer service with strong inventory management and slick throughput operations.  Now, global events have put warehousing on the map!
Warehousing is changing
We have both a skills gap and labour shortage
We need to be sustainable, economically, socially & environmentally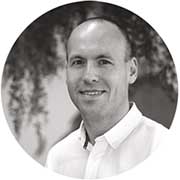 Christian Hatton, Sales Director at Peak AI
"Innovation in the face of adversity – how AI can help optimise your supply today (and tomorrow)"
2021 has left Supply Chain Leaders seemingly faced with a choice – firefighting in the face of global volatility, or investing in innovation and future success. AI holds the key to both optimizing supply chains in the short terms and laying the foundations for AI-driven supply chain decisions in the future we will discuss how our customers are using AI to their advantage by creating a competitive edge as well as achieving their business objectives.
How Agile is your supply chain… actually
Your data is good enough and you don't have to replace your existing technology
You can get value from your data quicker than you think
True visibility in the end to end supply chain… your secret weapon?
Real life customer stories in Supply Chain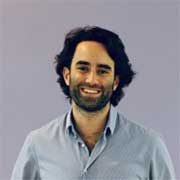 Alex Hersham – Founder & CEO at Zencargo
"Navigating Change in 2021 and Beyond'"
2021 has presented unparalleled challenges for supply chain. The ability to respond to change is now non-negotiable. Here's the future change we anticipate – and what you can do about it.

What changes we at Zencargo anticipate over the next 6 months
What responding to change looks like within supply chain, and the ingredients you need to achieve supply chain agility
How Zencargo customers have successfully responded to and navigated change over the past year – and what we can learn from them
"International Trade Transition – 100-day countdown to post-Brexit business" – Presented by: Lucy Sutcliffe, National Customs Duty Director at Baldwins Accountants
"Supply chains 2021: What could change and how to prepare" – Presented by: Alex Veitch, Head of Multimodal Policy at Freight Transport Association (FTA)