Does your supply chain need an upgrade?
By InspireXT
Disruptions will continue to occur, how prepared are you for the unexpected?
The recent COVID-19 pandemic saw that organisations with higher maturity in supply chain digitisation were equipped for quicker business rebound than others. Today, it's imperative for organisations to consider tactical imperatives to enhance their agility, resilience, and cost-effectiveness.
Strategically aligned and responsive supply chain frameworks and accurate data sources can help businesses gain insights and enable them to continuously outperform market conditions. It's time for leaders to be proactive in optimising their end-to-end processes with technology to ensure excellence across the extended value chain.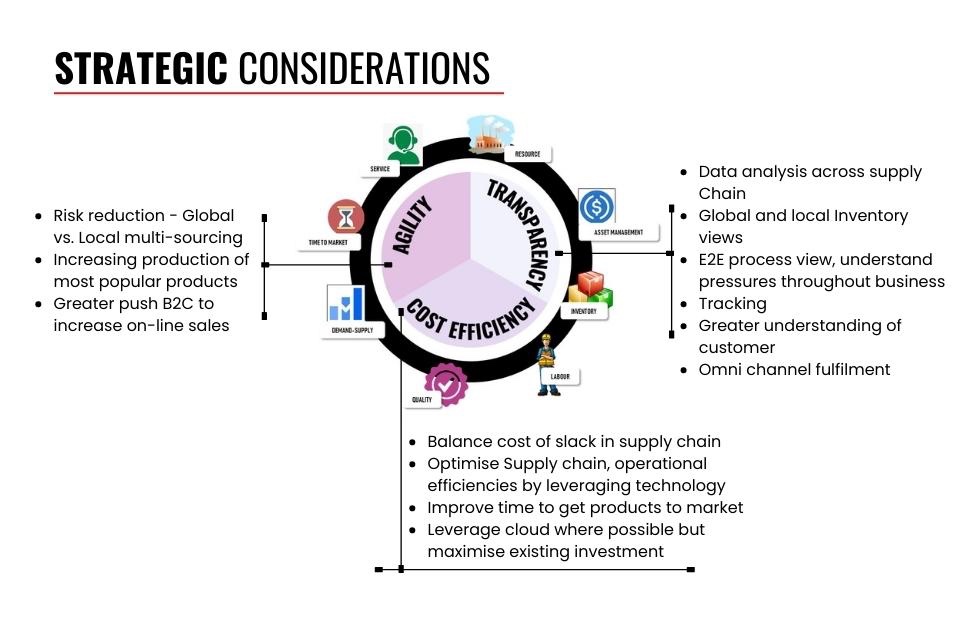 At InspireXT, we leverage leading Cloud technologies, our award-winning value chain framework, and our customers' existing technology assets to deliver a unique CONNECTED SUPPLY CHAIN solution. The Connected Supply Chain helps businesses unify order fulfillment, transportation, trade, and warehouse capabilities, provides visibility into orders and shipments from start to finish in real-time, optimises regional and global stock, all while reducing overall logistics and distribution costs—empowering organisations to deliver best-in-class service to their customers.
Our Connected Supply Chain comprises the following components that have multifold business benefits, from achieving the perfect order to executing the perfect delivery.
Efficient Order Orchestration solution that seamlessly architects the order journey—from capture to fulfilment and manages omnichannel complexities to deliver best-in-class customer experience.
Consistent Product Portfolio offers standardised capabilities that are easy to manage and measure with meaningful extensibility that product stewards can implement to greatly reduce time-to-value.
Product Customisation is a response to rapidly changing customer requirements and offers tailor-made solutions that enable businesses remain agile and nimble.
We ensure businesses become resilient to overcome disruptions through Continuous Innovation that starts with establishing their end-to-end architecture and then adds the requisite building blocks.
InspireXT's Balanced Supply & Demand solution connects multiple demand channels to a common process model, eliminating complexity and providing end-to-end transparency.
If you think your supply chain needs an upgrade, we'll help you transform it!
Visit https://inspirext.com/ to find out how!